BC.Game Review – Crypto Casino Games
Review: BC.Game Offers the Ultimate Crypto Casino Experience
If you're a big fan of online casinos and crypto gaming, the BC.Game website might be just what you're looking for.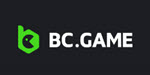 300% up to $20000
Everything to know on BC.Game
BC.Game casino is a decentralized software that was launched in 2017 by Media Games Malta (EU) Limited. It is an open-source internet gambling platform with 16 unique and provably fair games.
It supports several cryptocurrencies on its platform and allows for flexible cryptocurrency withdrawals and deposits. The mining cost is slightly greater than that of other sites, which is designed to encourage quick transactions on withdrawal requests. There are no betting limitations for the first no-deposit bonus. There is a distinct betting requirement for each type of game. Many online casinos also provide a reload or first deposit bonus. BC.Game casino has an extremely innovative feature that allows players to build and publish their scripts for auto-betting.
BC Game casino is CGF's authorized operator and the most modern casino with Lightning Network integration. Customers can withdraw and deposit bitcoins INSTANTLY using the LNURL invoicing and Lightning node.
Games have engaging topics with good graphics and sounds. The gaming interface appeared user-friendly and intuitive. For transparency, the platform makes use of Ethereum smart contracts. The games are cross-platform compatible and may be played straight from the web browser so you don't have to download them.
BC.Game's website is: https://bc.game/home
Features of BC.Game
According to our BC.Game review, the site includes various magnificent features that have effectively captivated the attention of several gamers and gamblers in a short period. Let's take a closer look at all of its essential features.
Licensing
Unlike regular casinos, crypto gaming platforms do not require governmental clearance; nonetheless, BC.Game casino is now in the process of obtaining various approvals. Furthermore, the Crypto Gambling Foundation has verified BC.Game for its validity and authenticity.
Languages Supported
Customer service is offered via live chat and email in the following languages: Hindu, English, Finnish, Polish, Thai, French, Russian, Vietnamese, Italian, Chinese, Turkish, German, Spanish, and Portuguese.
Countries with Restricted Access
BC.Game casino accepts players from all around the world, except China, the United States, Curacao, the Dutch Caribbean Islands, France, and the Netherlands.
Cross-Platform Compatibility
Except for the banned nations listed above, players can use the BC.Game website from anywhere in the world. BC.Game offers mobile and desktop and compatible apps. Apps for smartphones are created for both the iOS and Android platforms. Gamers do not need to download any extra app to play the games on the BC. Game site.
Security Features
BC.Game casino is built on Ethereum smart contracts for maximum transparency. The transactions are open and verifiable. If a player wants to remain completely anonymous, they might conceal their user identity. It uses hash techniques to safeguard transactions made on its site. Gamers can additionally improve their security by enabling the two-step verification system.
Bonuses and Promotional Deals
BC.Game is an entertaining crypto casino platform for players from across the globe, thanks to a plethora of promotions and bonus offers. Players are consistently impressed by this incentive-driven online gambling platform. BC Game also compensates users for partaking in events with their other players in chat rooms using a feature called Rain. There is also a worldwide chat area for all participants to encourage player connection and responsible crypto betting.
When a player raises their VIP level, they will receive a Rakeback bonus and a recharge bonus. Other casinos provide a consistent welcome bonus that equals the BTC deposit. If you're fortunate, you might get limited deposit (maximum limits) offers for both new and current players. Visit your dashboard's task center to discover how much each task pays.
Customer Service
BC.Game's live chat service provides 24-hour technical support and customer service. On the BC.Game forums, gamers can also assist one another in resolving issues. People can also communicate with BC. Game via Twitter, Github, Telegram Channel, Bitcointalk.org, Forum, and Discord. In the long term, you can join the BC.Game Telegram group to stay up to date on the recent news.
Advantages of BC.Game
Provides banking services with 41 cryptocurrencies.
The site loads quickly.
Transparency was assisted by the use of provably fair games and Ethereum smart contracts.
The graphics are visually appealing and have an engaging user interface.
It is available on both desktop and mobile (iOS and Android).
The Final Decision
Gamers have much to anticipate from excellent casino BC.Game, with several unique games to choose from and interesting promotional bonuses to acquire (none of the additional promos need a bonus code to obtain).
BC. Game casino is a simple, accessible, and safe crypto gaming platform.
The BC.Game platform focuses on transparency by openly displaying the house edge on each game. Generally, BC.Game crypto casino provides a low house edge and a provably fair game.
The novel platform will undoubtedly keep the typical gambler occupied for some time. Playing BC.Game will never weary you because you will get access to several of the most interesting blockchain games online.
The ease with which cryptocurrencies can be deposited and withdrawn is a significant benefit.
On this community-focused gaming platform, gamers can connect with other users at any moment. This community-focused online crypto casino is built with cutting-edge technology and is always being upgraded.
FAQs
Is there a bonus code available at the online casino?
Yes, cryptocurrency casinos provide bonus codes in the form of Shit Codes.
What Is the Required Minimum Deposit?
There is no minimum deposit requirement.
What Is the Maximum Deposit Allowable?
There is no maximum deposit amount.